$249.95
YellowJacket 100% PRE-BUILT Ultimate Match Trigger w/pc release-Silver
YellowJacket Complete 100% PRE-BUILT Unltimate Match Trigger Unit! A sweet match grade drop-in trigger unit for the Ruger 10/22LR, with ALL THE UPGRADES you want!
Under 2.5 - 3 pound very crisp trigger pull, great for competition or hunting safely! Aluminum or high tech polymer unit with silver matte finish (depending on current stock). with power custom mag release..Hand crafted from the worlds best componants!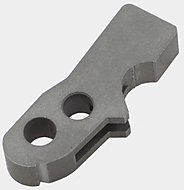 $48.95
a) VOLQUARTSEN COMPETITION HAMMER+ BUSHINGS
VOLQUARTSEN COMPETITION HAMMER KIT IS BACK IN STOCK!!!!!
vq's hammer is now fully CNC machined from billet material – no more castings! and designed to give the factory Ruger 10/22 a superb "trigger job" by simply replacing the factory hammer. The hammer notch is precision surface ground. No stoning or fitting is required. Reduces trigger pull down to approximately 2.5 – 2.75lbs. Made of stainless steel, hardened to Rc 58-60. Includes B-43 BUSHINGS A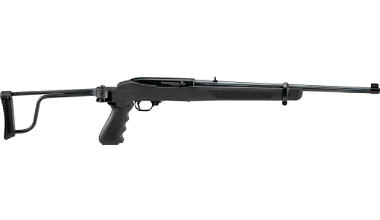 $129.98
Butler Creek Black Synthetic Folding Stock
Butler Creek Black Synthetic Folding Stock for your 10/22.
High quality folding stock for your Ruger 10/22 by Butler Creek. Tough, rugged, weather-proof polymer stock, rubber buttpad, finger formed pistol grip and raised checkering for sure grip, needs no gunsmithing, drop-in installation, for factory barrel use only.