CheapGunParts.Com - Your Ruger 10/22 Expert!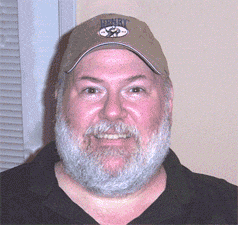 5362 Raines Drive
Mobile, Alabama 36609
Customer Service:
(251) 454-5128 (9am-4pmCST)

or email us at:
ArmedAmerica@comcast.net.

HI!
I'm Bob Martin
President of Cheapgunparts.com and Armed America LLC

And I will never allow a customer to walk away unhappy!


---


Returned items, If not defective, are charged a 20% restocking fee, and shipping costs are not refunded, THIS INCLUDES orders returned by the USPS for WHATEVER reason. (orders canceled, but not yet shipped will be charged a 5% processing fee/$5.00 MINIMUM!) We do not accept barrels, stocks, magazines or any part that have been used, polished or altered in any way for credit. Orders must have been made in the last 90 days and can only be refunded to the same credit card the original transaction was made. If you wish to exchange an item, we charge a 10% exchange/restocking fee plus shipping/packaging plus whatever additional cost difference exists between the returned item and the exchanged shipped item. This will be charged to your original credit card.