WELCOME TO CheapGunParts.com &,
THE 1022PartStore.com,
THE WORLDS NUMBER ONE 10/22 ACCESSORY STORE!
Your home for 10/22 barrels, trigger kits, hammers,
stocks, tools, and all the other parts you need to
improve the accuracy of your Ruger 10/22 Rifle
(and also Remington 597 & Ruger Handgun parts!)
OUR HOLIDAY HOURS!
(OUR STORE IS ALWAYS OPEN 24-7)
BUT OUR OFFICES WILL BE CLOSED ON THE FOLLOWING DATES SO OUR PEOPLE CAN ENJOY THE HOLIDAY!
DEC. 24 THRU DEC. 26
DEC. 29 THRU JAN. 3, 2014
(CLOSED FOR NEW YEARS HOLIDAY AND FOR THE NEXT FEW DAYS FOR INVENTORY)
WE WILL ALSO BE CLOSED IN OUR WAREHOUSE JAN 3RD FOR INVENTORY FOR A FEW HOURS..
BUT OUR COMPUTERS CAN ALWAYS TAKE YOUR ORDERS!!!!!
NOTE....WE ARE NOW OUT OF STEEL LIPS MAGAZINES AND SOME OF OUR HAMMER KITS....CHECK BACK MONDAY AFTERNOON WHEN WE EXPECT A BIG SHIPPMENT TO ARRIVE INCLUDING AUTHENTIC RUGER BX SERIES MAGAZINES!
HURRY BEFORE THEY ARE ALL GONE!
BUTLER CREEK HOT STEEL LIPS HIGH CAPACITY 25 ROUND MAGAZINE FOR THE RUGER 10/22LR RIFLE(ONLY WHILE THE SUPPLY LASTS)!!!!!!!!!!!!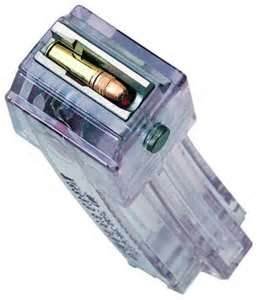 click here to get one!
We also still have some of the hot plastic lips mags if you prefer those, on the same linked page.
.............................................
WE ALSO DO STILL HAVE A FEW HI CAP MAGS FOR REMINGTON 597 .22lr rifles.
CLICK HERE FOR REMINGTON 597 BLACK MAG
WE ALSO HAVE RESTOCKED OUR MUZZLE BREAK/FLASH SUPPRESSORS AND THEY ARE NOW IN OUR STORE) SO GRAB SOME WHILE YOU CAN!
========================================
Our President, wishing
you and your family a
very happy holiday!!!
--------------------------------------
Attention New (AND OLD) 10/22 Owners!
We get asked all the time what is the best thing to buy to improve your new rifle, without spending a ton of money.....our answer (and now back in stock and on SALE) IS Our Volquartsen HAMMER / Yellowjacket BUFFER kit!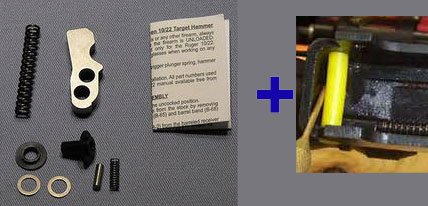 This includes EVERYTHING you need without spending a fortune!
A volquartsen match hammer and bushings (to reduce trigger pull under 3 pounds with a crisp release!) PLUS...
OUR FAMOUS Yellowjacket buffer to reduce noise and vibration to keep your scope on target.
Plus springs, shims, and easy to follow instructions! All for only $57.95 ($5.00 OFF OUR NORMAL LOW PRICE FOR OUR LIMITED TIME SUMMER SALE)!!!
ALSO BACK IN STOCK, YOU VOLQUARTSEN/YELLOW JACKET WITHS THAT ALSO INCLUDE AN AUTO BOLT RELEASE PLATE, SO YOU NO LONGER HAVE TO FIGHT YOUR RELEASE LOCK!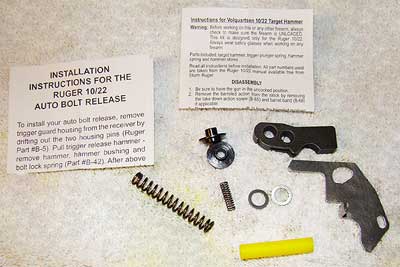 ALL FOR ONLY $69.95 ($5.00 OFF OUR NORMAL LOW PRICE FOR OUR SUMMER SALE FOR A LIMITED TIME ONLY!)
GET ONE TODAY BY CLICKING HERE!
Make your new rifle REALLY perform with these great kits .....
THIS IS THE BEST KIT TO IMPROVE YOUR 10/22 NO MATTER IF IT IS ANOLD RIFLE, OR BRAND NEW OUT OF THE BOX!
ONLY AVAILABLE HERE AT CHEAPGUNPARTS.COM!!!
====================================
NOW BACK IN STOCK!
OUR POPULAR ACCU-TECH 10/22 BARREL REMOVAL TOOLS!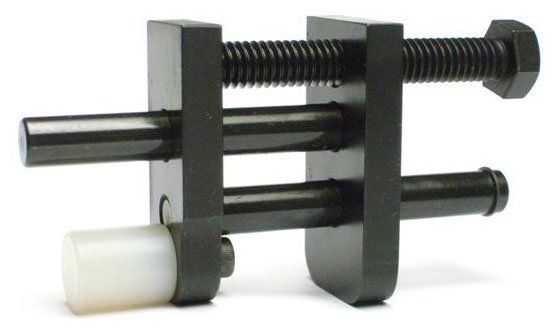 CAN'T GET THAT BARREL OUT OF YOUR RECEIVER, THIS TOOL MAKES IT SO easy and SIMPLE!
CLICK HERE to get one today!
=====================================
ATTENTION ALL CANADIAN AND OVERSEAS CUSTOMERS!!!!!!
DUE TO A NEW POLICY BY OUR BANK, (TO CHARGE US $20-$50 TO CASH FOREIGN MONEY ORDERS), WE WILL NO LONGER BE ABLE TO ACCEPT FOREIGN MONEY ORDERS, INCLUDING THOSE FROM BANKS AND POST OFFICES THAT ARE NOT IN THE UNITED STATES.
WE WILL CONTINUE TO ACCEPT OVERSEAS PAYMENT FROM BANK DEBIT AND CREDIT CARDS, SO FEEL FREE TO CONTINUE TO USE YOUR CREDIT OR DEBIT CARD WITH US!.
We do apologize for this new bank policy.
---------------------------------------
Over 150 Parts and Accessories for the Ruger 10/22 and Remington 597 can ALSO be located by clicking on the BLUE MENU BUTTONS on the left side of this screen!!!








YOUR CREDIT CARD TRANSACTION IS ALWAYS 100% SAFE
AND SECURE WITH PROCESSING BY AUTHORIZE.NET!


All of us here at THE 1022 PART STORE (www.CheapGunParts.com) would ask that you please remember our OVERSEAS VETS STILL FIGHTING FOR OUR FREEDOM, and friends and family serving in the military, in your prayers, especially those now in harms way!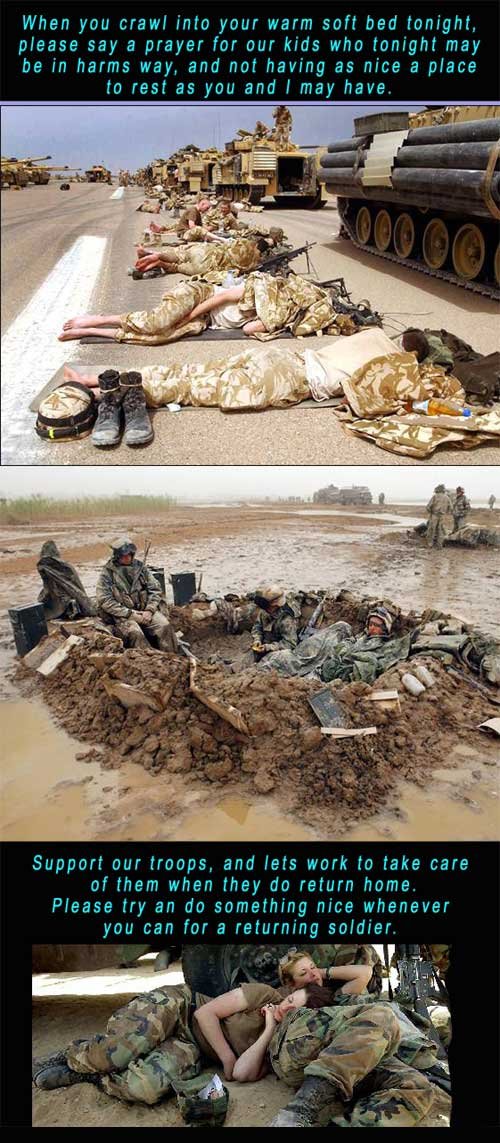 NOTICE!....NOTICE!....NOTICE!!!!
Ruger now installs a NEW HAMMER that eliminates the use of the B-43 factory trigger bushing in all of it's 10/22 rifles.
If you remove your trigger unit, look at the side of your hammer. If it is flat, you do not need the bushings to UPGRADE YOUR RIFLE. But, if it has a depression on the side (see photo below) make sure you order a bushing set too.

IF YOU HAVE ANY QUESTIONS ABOUT THIS, or any 10/22 repair or upgrade question, LOG ON TO OUR INTERNET FORUM AT
and we will be happy to answer your questions!!!
We would like to thank all our customers for helping us to grow to become the World's Number ONE 10/22 accessory Store!
We have trucks arriving everyday restocking our store.
If we are out of anything you need, please check back often. Our computer knows the minute we get a new shipment in (we do NOT backorder items. We WILL tell you if we are out of anything as you place your order!), and thanks again for your business and support!!!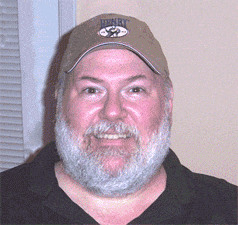 -Bob (The Boss)
SEE ALL 150+ ITEMS WE CARRY FROM THE MENU ON THE LEFT!


ORDER OUR SPECIAL "Summer SALE" ITEMS, NOW ON SALE OR UNTIL WE RUN OUT,
FROM THE ITEMS BELOW!